Masaki Coral is an all-in-one coral jewelry company that engages in everything from purchasing raw corals all the way to planning, design, manufacturing, and distribution with a primary focus on the world's top quality, market-leading red coral found off the coast of Tosa, Japan.
What is Masaki Coral?
The red coral harvested off the coast of Tosa is the world leader in both quality and production volume, and it has received considerable acclaim as a gem unique to Japan. Masaki Coral Inc. was the company that was a first-mover in setting its sights on the red coral and bringing the coral to market in the form of jewelry products. Ever since, Masaki Coral has continued as one of the industry's foremost producers, centrally managing and overseeing the entire production process for coral jewelry, engaging in everything from purchasing raw corals to planning, designing, manufacturing, and distribution.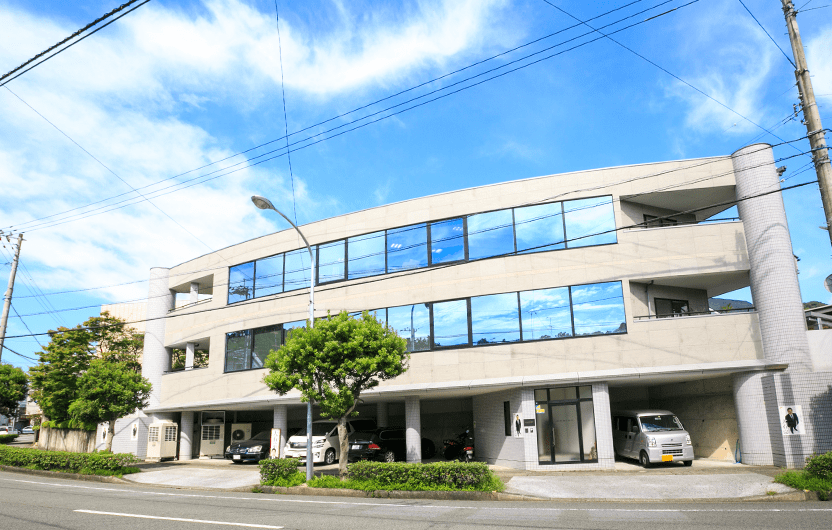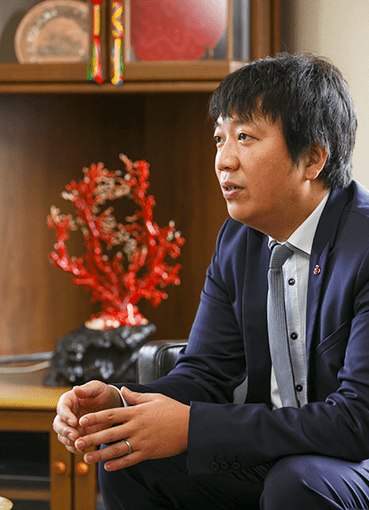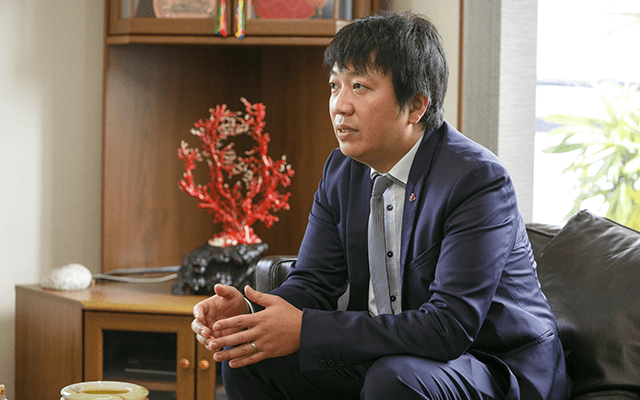 Message from the President
Some 1,200 years have passed since coral jewelry appeared as decorative accessories in Japanese culture. During the Edo period (1603-1868), coral jewelry spread as an accessory to traditional Japanese garb, and even today it is used in fashion accessories such as rings and pendants.
However, just how much jewelry out there can be universally recognized as modern "jewelry"?

As one of Japan's limited jewel materials with plenty of beauty and rarity, we feel a sense of duty and regret day in and day out toward coral, including the sense as a producer that we have to keep the coral alive longer. While I am sure everyone has their own thoughts about the word "jewelry," to take responsibility as an organization that has been dedicated to coral jewelry for nearly half a century, we place emphasis on three points:。

・Striving to make more and more people aware of coral jewelry
・Having our customers feel the pride and joy of being Japanese in their attire.
・Delivering reliability across the board in pricing, quality, and service.

It is my hope to share the strength and delicacy inherent in coral with everyone, and I intend to devote myself fully to that end as I approach production and management.
History
1965

Former president Nagao Masaki apprentices under Hideo Yamada

April 1972

Former president Nagao Masaki begins manufacturing coral products

February 1977

Masaki Sango Shokai Ltd. is established

1980~

Begin dealings with department stores across Japan

March 1997

New offices and processing plant are completed

December 1997

Masaki Sango ("Coral") Inc. is established

2000~

Raw coral export operations enter full swing

January 2007

The MASAKI Brand is established

April 2016

Tomoaki Masaki takes office as President & CEO
Awards
・1970s - Present Tosa Coral Festival Masterpiece Contest: Numerous awards received, beginning with the Kochi Governor's Award, gold medals, and user awards
・Became the industry's first winner at the JJA Jewelry Design Awards (Professional Category) (2009)
・Former President Nagao Masaki awarded with the Kochi Industrial Achievement Award (2007)
Basic Information
Name

Masaki Coral Incorporated

CEO

Tomoaki Masaki

Founded

April 1972

Incorporated

1977

Capital

¥10,000,000

Employees

25

Fiscal

Year-End January 31 (once/year)

Address

Head Office
3114 Fukui-cho, Kochi 780-0965
TEL(088)824-8338 FAX(088)824-6637

&nbsp

Osaka Branch
1-11-1 Nishihonmachi, Nishi Ward, Osaka 550-0005
Honmachi Central Heights Suite 1103
TEL(06)6535-4635 FAX(06)6535-4738

&nbsp

Nagoya Office
2-12-22 Sakae, Naka Ward, Nagoya, Aichi 460-0008
Win Court Shirakawa Suite 1502
TEL(052)202-6337 FAX(052)202-6337

Operations

・Purchasing, crafting, and distribution of raw corals
・Manufacturing and sale of ornaments and sculptures
・Operations associated with the above

Products

Coral ornaments
・Accessories
Rings, necklaces, brooches, pendants, pendant bodies, earrings, bracelets
・For traditional Japanese garb (kimonos, etc.)
Decorative kimono sash holders, ornamental hairpins, haori himo (traditional overcoat fastening strings), and more
・For gentlemen
Tie clips, cufflinks, bolo ties, and more
・Rosaries
Buddhist rosaries by sect, informal rosaries (red, peach, pink, white, and China Sea rosaries)
・Other
Hanging scroll weights, shafts, and frame decorations

&nbsp

Arts and Crafts Creative crafts by famous artists
Raw coral decor Miscellaneous

Correspondent Financial Institutions

・The Bank of Kochi
・The Awa Bank
・The Shikoku Bank
・The Hyakujushi Bank
・The Bank of Tokyo-Mitsubishi UFJ

Approximately

¥900 million annually

Trading Partners

・Daimaru Matsuzakaya Department Stores
・Seibu Department Stores (Sogo & Seibu Company)
・Odakyu Department Store Co., Ltd.
・Fujisaki Department Store
・Nakago Jujiya Yamagata
・Nakago Boni-Moriya (Nakago Co., Ltd.)
・Tobu Department Store Co., Ltd.
・Daiwa Department Stores (Daiwa Co., Ltd.)